STEP 1: IDENTIFY
Locate an area of a town that has a notable history and location, in contrast to a current state of abandonment. Considerations of public visibility, proximity to downtown or vibrant corridors should be considered.
STEP 2: RESEARCH
Identify several buildings that can be thoroughly researched and documented. The information of the buildings' historical usefulness will be projected onto the building façade creating a juxtaposition thus illuminating each building's current potential.


Research Suggestions

• Chamber of Commerce

• 
City Hall

• 
Local historical societies

• 
Newspaper archives

• 
Talking with the local community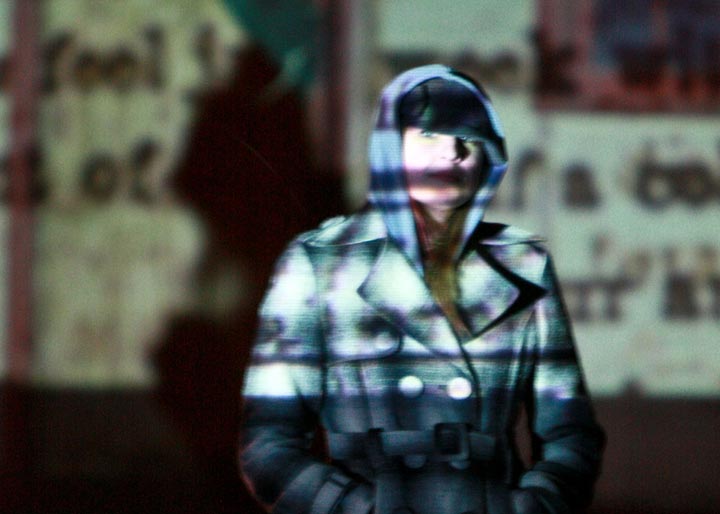 STEP 3: DESIGN
Each Grafik Intervention application inevitability creates unique and independent visual variations for each of the building façades. These facade variations will make the images more specific to the building upon which they are displayed. This unique embellishment is intended to provoke not only a viewer response, but also a site-specific memory of the message.

Design Considerations

Audience, Color, Contrast
, Facade, 
Scale
, Structure
, Typography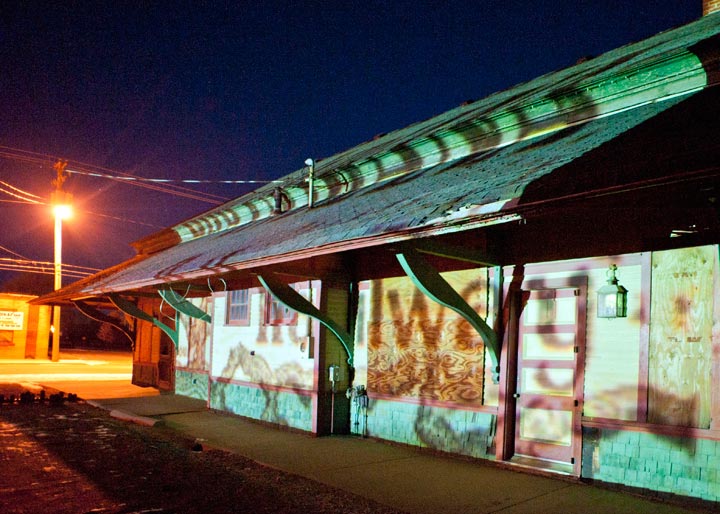 STEP 4: PROJECTION
Select a date and time to project the final applications on the building facades. It is suggested that several trial run applications are performed to ensure optimal legibility and message communication. During trial runs, track the sunset times, legibility of text, contrast of images along with color and the amount of vehicle and or pedestrian traffic.
---
Match Surroundings
Be intentional with where your project. There are lines, edges, curves, and surfaces all over the city waiting to display your message, make sure you don't treat them all in the same way. Good projections will fit into the architecture they are projected on.
High Contrast
Colors and grey tones often get lost in the ambient light that is inevitable in most outdoor projection situations. To help combat this use true white and black values in your media as much as possible.
Hide Edges

Whenever possible use a black background so that the edges of the projection will blend unnoticeably into the wall in which it is projected on. 4:3 rectangular projections tend to ruin the magic.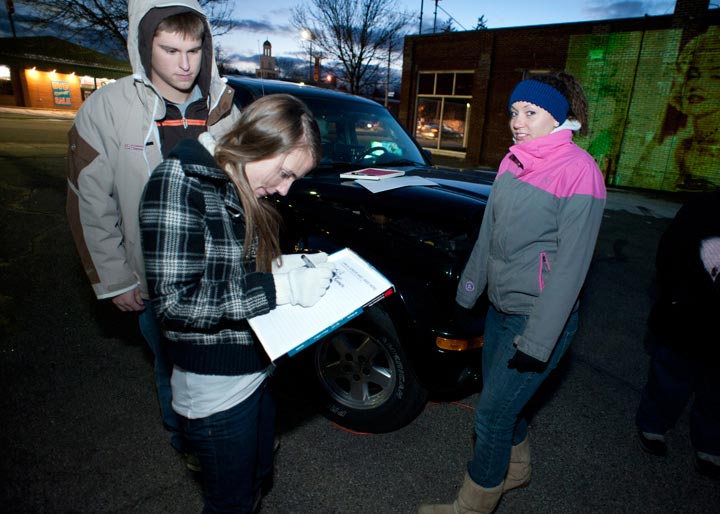 STEP 5: EVALUATE
Design and print small questionnaire cards. The goal of the questionnaire cards is to engage the general public with a series of thoughtful questions that help evaluate the success, visual interest and communication methods achieved with the projections. The questionnaire cards will elicit information about the selected case study buildings to help generate real-time discussions.

The questionnaire cards should include at least five unique questions that are designed to further engage the public about the information that is being digitally projected on the building facades.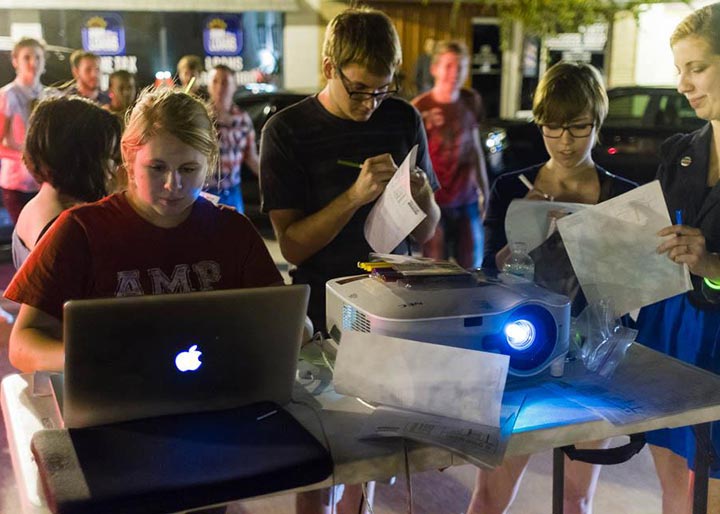 INTERVENTION TOOLS NEEDED
Projector

Power strip

Extension cord

DC to AC power inverter (minimum 300 watts)

Car with working battery

Laptop

Tripod

Digital SLR camera

Questionnaire cards

---
When creating an intervention that uses the official Grafik Intervention process, it is asked that information, text and images are posted to the official Facebook page for proper documentation and growth of the project. Project intervention participants are also encouraged to post their process, discoveries and final applications.